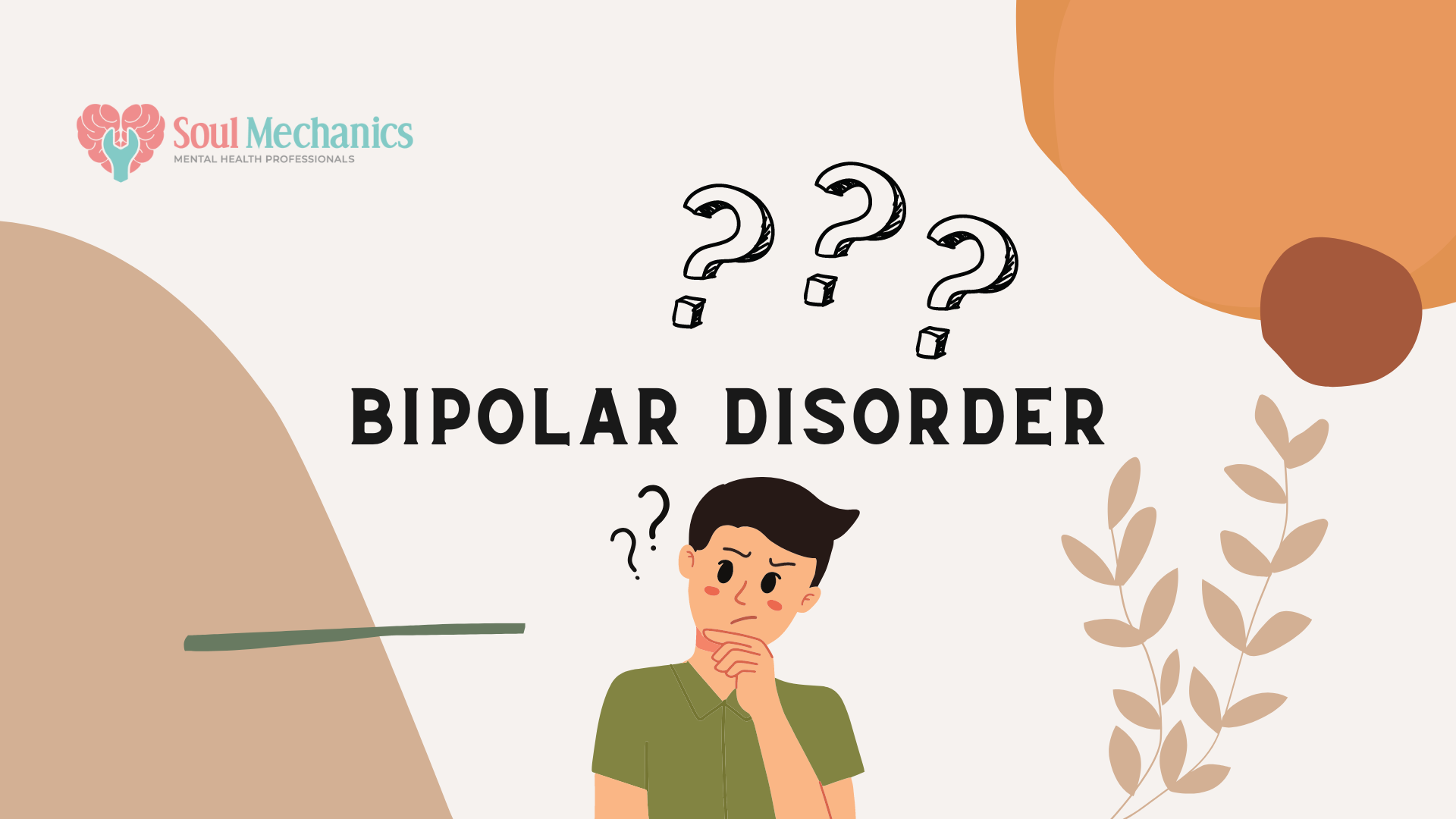 Bipolar Disorder
What is Bipolar Disorder?
We often experience ups and downs in our moods and feelings daily. We may feel down and then experience a sudden excitement for something and vice versa. Mood swings are something normal that we all mostly experience. On the other hand, individuals with Bipolar Disorder tend to experience extreme shifts in their mood and energy levels that may last for days, weeks, or even months. It is an episodic mental health concern occurring occasionally and irregularly. Individuals experiencing this mental health concern go through episodes of mania or hypomania along with depression. It can be categorized into Bipolar I Disorder and Bipolar II Disorder.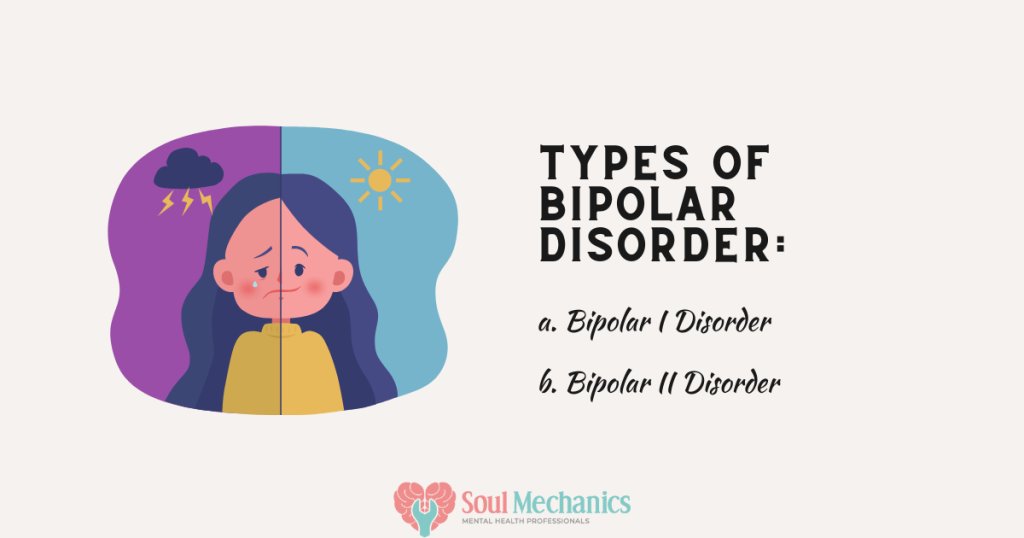 Types of Bipolar Disorders
1. Bipolar I Disorder.
Individuals with Bipolar 1 Disorder experience manic episodes at least once in their lifetime. This type of Bipolar is a more severe type of bipolar whereby the individual goes through abnormal irritable or elevated moods with increased energy levels.
2. Bipolar II Disorder.
Individuals with Bipolar II Disorder experience less severe depressive episodes with occasional hypomania. Some individuals may also develop Bipolar II Disorder into Bipolar I Disorder.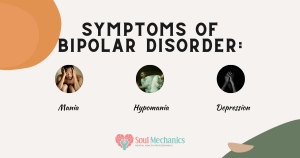 Symptoms
1. Mania
Increased Energy, Elated or Overjoyed
Feeling Jumpy or Agitated
Decreased Need for Sleep
Racing Thoughts
Unusually Talkative/Faster Speech
Poor Decision Making
Increased Risky Behavior
2. Hypomania
Increased Energy, Elated or Overjoyed
Feeling Jumpy or Agitated
Decreased Need for Sleep
Racing Thoughts
Unusually Talkative/Faster Speech
Poor Decision Making
Increased Risky Behavior
(Note: Similar symptoms to Mania but less intense)
3. Depression
Lacking Energy and Fatigued
Feeling Sad, Irritated, or Hopeless most of the time
Changes in Sleep and Appetite
Significant Weight Gain or Loss
Poor Concentration
Frequent Thoughts of Self-Harming or Suicide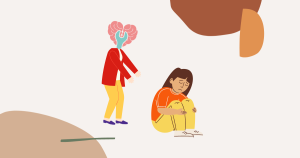 How to support a loved one with Bipolar Disorder?
1. Validate their Feelings and Thoughts
It is essential to listen to and validate their feelings. Some mania or depression episodes can last for weeks or months, which would be distressing for them. It is crucial to listen to them, validate their emotions, and be patient and understanding to let them know you are there for them during difficult times.
2. Encourage to seek Mental Health Assistance for Bipolar Disorder
The symptoms and intensity can be reduced and managed through treatment. It is vital to encourage loved ones to seek treatment through medication, therapy or both and remind them that they are not alone in this process and you always have their back when needed.
3. Educate on Bipolar Disorder
When we have loved ones with such mental health concern, we must educate ourselves about it, such as the symptoms, triggers, available treatment options, impact on the person and others, etc. This step can help one to understand their loved one better and provide them with the needed support.
4. Offer Support
Individuals with this mental health concern may struggle to complete their daily tasks, especially during their episodes. Tasks such as getting out of bed and showering may even be complex for them. Offering them help with practical tasks, such as preparing meals, cleaning, and driving, can be very helpful and make them feel loved.
5. Maintain a Stable Environment
Individuals experiencing this mental health concern can be easily triggered by stress and stimulation such as noise and lights. Thus, it is essential to maintain a calm and stable environment by reducing noise and lights that are overstimulating them, avoiding arguments, and encouraging them to practice a healthy lifestyle together to motivate them.
When it comes to individuals dealing with this mental health concern, we must remember that each person is unique and experiences the condition differently. What works as adequate support for one individual may not necessarily be as efficient for another, considering the variations in their episodes, triggers, and other factors. It is crucial for us to approach them with understanding and compassion, recognizing that their journey may unfold at a different pace. We need to be open to adapting to their needs, allowing them the time and space to lower their guard and invite us into their world.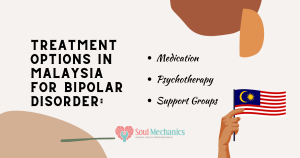 Treatment Options available in Malaysia:
1. Medication
Medications such as antidepressants, mood stabilizers, and antipsychotics with a prescription from a certified psychiatrist can help one with Bipolar Disorder to manage their symptoms. It is essential to consult a psychiatrist to be prescribed the right medications and dosage amount depending on the severity of the individual's condition.
2. Psychotherapy
Therapy with a trained mental health practitioner can help individuals experiencing Bipolar Disorder manage their symptoms and explore healthy coping strategies that work the best for them. Often, individuals with Bipolar Disorder opt for both medication and therapy, whereby medications may aid the efficiency of therapy.
3. Support Groups
Joining support groups can benefit one going through mental health issues, especially Bipolar Disorder. Through support groups, one is able to connect with others with similar issues, share their own experiences, and receive emotional support. Along with the support group members, one can also practice a healthy lifestyle through exercising together, planning their diet, etc.
Note: Day Care Psychiatric in UMMC (University Malaya Medical Centre) runs a Bipolar Support Group on every third Wednesday of each month starting from 2 p.m. (Contact: 03- 7949 2854 - Day Care Psychiatric)
Conclusion
In short, when it comes to Bipolar Disorder, we can effectively manage the symptoms and develop healthy coping skills through appropriate treatment. Whether we are personally experiencing Bipolar Disorder, feeling skeptical about having it, or know someone who is going through it, seeking guidance from a trained and certified mental health practitioner is crucial. They can provide the necessary support and assistance needed to navigate this condition and work towards improved well-being.
"Individuals with Bipolar Disorder are unique in their own way. They're not different but have a different way of living life."